I'm still in recovery mode today so I've got my good friend Nikki talking with y'all today.
She and I have A LOT in common, including our girlyness and our love for the lake.
(I think we need to have a blate on your boat - just sayin) :)
************************************************************
Hi y'all! I'm Nikki and I blog over at The Pink Growl. Little miss Sarah asked me to do a guest post for her while she's been busy livin' it up in the ATL, so here we are! A little bit about me…My blog explores the everyday adventures of a Southern belle wanna be. I'm a girly girl, soon-to-be cop's wifey, doggy mama, and Vol for life. If it glitters, is gold or growls then I probably love it. I keep it real on my blog talking about everything from weight issues, the urge to get married & reproduce, planning my wedding and any random crazy ideas that comes into my head. Come on over and help me figure things out, one normal girl struggle at a time!
Our girl Sarah and I both share a love of the lake. A couple weeks ago you read all about her weekend lake adventure. I'm blessed to have grown up on the beautiful Norris Lake in East TN. I live about 20 minutes away now, but that doesn't stop me from escaping there any chance I get. Here's my idea of Heaven - ahhh, refreshing right?
Since Sarah and I aren't the only lake rats out there, I thought I would let you guys get a glimpse at my essentials for my lake bag. I didn't want to bombard you with pictures so I tried to make a collage; obviously my editing skills are sub-par, but you get the idea.
1. Most Important Items - Boat Keys for obvious reasons - we have actually driven all the way up there before and realized the keys were still at home. No! No! iPhone for picture taking and music pleasure. Favorite Koozy because you gotta keep your drink cool on a humid TN summer day. For hydration purposes and all.
2. Clothing Items - Cute Fedora - I'm not really a hat girl, but I love this fedora. It's perfect for keeping your face and head covered. Plus, it's fashionable! Boardshorts - although not the most attractive piece of clothing, I always keep a pair in my bag because I won't wakeboard without them. It's impossible to keep your bottoms in order while showing off your skills so these are just for good manners. *A bathing suit cover up is always with me at the lake, but I use a much of different ones so I don't keep one in my bag*
3. Hair & Body - Wonder Waves - My hair is naturally wavy so at the lake I usually either have it up in a pony or I spray some of this great stuff in it and let it air dry. VS Heavenly Shimmer Lotion - sometimes after hours in the sun, my skin needs some moisture so why not make it sparkly too?
4. Sun Protection - A MUST! SPF 15 Chapstick, SPF 30 Face Sunscreen & SPF 8 Bronzer, I also use SPF 30 spray sunscreen on my body (not pictured because I ran out!)
And that cute lil' Roxy number is the actual bag all this loot is housed in.
I usually have this thing packed full of other items - snacks, magazines, extra clothes, towels - but I tried to keep it to just the basics for this post. So tell me, what are you lake/pool bag essentials?
Thank you for having me, Sarah!! I hope to see some of you guys over at The Pink Growl soon!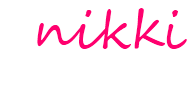 *************************************************
Isn't she just the cutest?
I want everything that's in your bag!!
Now head on over to her blog and show her some love!
And make sure to stop by tomorrow for our Atlanta blate recap :)
There may or may not be a vlog (if I can get iMovie to work)
xoxo.