happy monday!
how was everyone's weekend?
mine went by a little too fast....but don't they always?
I made sure to soak up every minute of the last free weekend I'll have this month.

Ok, it's time to meet some amazing ladies!
So check em' out and then go show their blogs some love, k? :)
Hey y'all I'm Lindsay from Every Day Life! I'm a college student studying Mass Communications with a heart for the Lord. I'm into everything I can possibly be in and I stay active and busy all the time. I had a beautiful family and fabulous friends. God has placed so many blessings in my life and I thank Him daily for all this He is doing for me and will continue to do. I love life and remember that each day that I have I can never get back so I better take all the chances and opportunities that I have. Every Day Life is a place for me to share my thoughts, ideas, and sometimes craziness! I post about DIY craft projects, makeup, fashion, clothes, hair, and everything that could possibly be in between. I like to keep it fresh and new and down to earth. I love sharing my ideas with others and hearing about theirs as well. Every Day Life would love to have you come over and take a peek, even become a follower if you're up to it :) I promise you won't be disappointed!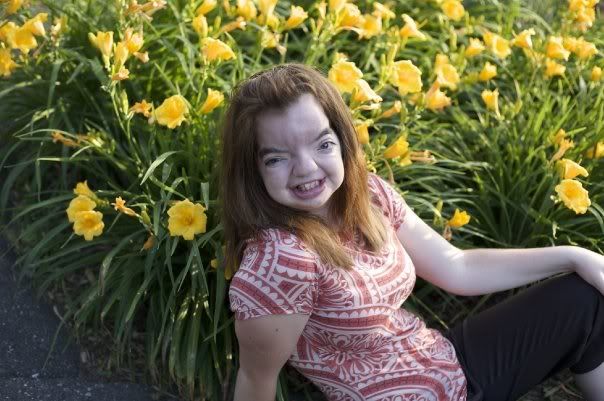 They Call Her Meghan is a lit bit of everything blog written by a newly twenty something court reporting student who blogs about her life, her family, her friends, her passions, her struggles, and everything in between.  Meghan is the girl her friends go to for advice or if they need to vent, because for some reason they think she knows what she is talking about.  She loves laughing til she crys, staying in and rocking sweats and hanging out with her "little" sister
:: Amy :: @
Love and Hot Chocolate
Hi! I'm Amy and I write for my personal blog, Love & Hot Chocolate. When you visit Love & Hot Chocolate, you'll find my new blog redesign. My fiancé recently came home from Afghanistan, and a week later, proposed (on our three-year-anniversary! - which will explain the blog redesign).Soon I'll be offering invitation and business card design, social media design, and much more. To find out more about my life as a bride-to-be, head on over to
Love & Hot Chocolate
where I spill some of the juiciest details of mine and my fiancé's life. xoxo
Hey there! I'm Katy and you can find me bloggin' over at Moments of Musing! I'm super excited to be sponsoring Sarah this month because I adore her blog, and I'm always on the lookout for her new posts! I'm a recent college graduate finding my way & what the heck I want to do with my life – so my life is nothing short of an adventure. I have about a million interests from travel, cooking, and shopping to reading, crafting, and dancing – and I can promise you'll find a little bit of everything on my blog. I love life, new experiences, and making friends – so stop over, I'd love to meet you!
My name is Tammy and I am from Durban, South Africa. I just LOVE Durban , its so sunny, has awesome beaches and has the most friendliest people around :) :) I have just finished studying fashion design and would love to become a stylist one day .I am a fun-loving friendly girl who loves a good laugh and meeting new people . I love the colour PINK :) My interests are swimming , tanning, shopping, sewing, taking photos with friends, partying and of coarse blogging ! My Blog is all about me and my interests :) I post all sorts of random stuff such as random things I have to talk about , quotes, awesome photos that I take and pics that I find on the web, as well as posting my designs and what I have been sewing.
lotsa loves
Tammy
X O X O
Hopefully you stuck around enough to see the winner of my
blogiversary
giveaway.
The winner of the yummy sugar scrub is
.................
Alana!!
cheers!
xoxo.