happy freaking friday lovebugs!!
It's hard to think that this time last week I was truckin' it to the lake.
take me baaaaaack
but in exactly two weeks I will be having breakfast with
this
girl :D
I'm as happy as a clam
If you follow me on twitter, then you've seen my tweets at 6am
Morning workouts are kicking my tush - literally!
So this morning I treated myself to a venti latte with an extra shot of espresso.....
and now I am bouncing off the walls. love it!
I'm linking up with
Lindsay
today for her first ever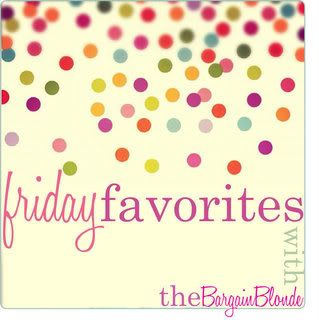 So link your little behinds up!! :)
Favorite New Product I Wanna Try -
I saw this in Glamour last weekend and have been wanting to get my hands on it for a week now. Nothing like some weekend shopping :)
This show is one of my guilty pleasures.
#sorryimnotsorry
Favorite New Song....
to ME haha -
Favorite Drink -
Talk about a great detox!
I have been drinking this stuff for about 3 weeks now and I've gotten the whole family hooked. It's like a spa in your glass....well, almost. You can guarantee I'll be making some of this to take up to the pool this weekend.


Favorite Thing About This Week -
blate with my favorite Richmond bloggers...
which also happened to be on my blogiversary :)
and yes, that would be a swedish fish sticking out of my drink.
yum!
Favorite Nail Polish -
What are your favorite things this week?
If you're interested in sponsoring for June, email me
here
.
Happy Weekending!!
xoxo.